Bangladesh Melamine Industries Ltd. (BMIL)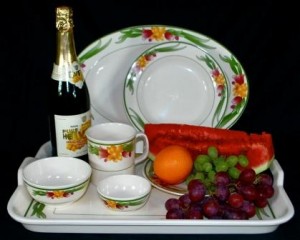 Bangladesh Melamine is the pioneer of manufacturing melamine tableware in Bangladesh. Its continual effort undeniably acquired 'people's trust' in the process. Not only Bangladesh Melamine succeeded in the field of local market but also at the same time, it begun its wings over the sky of global market for its very efficient use of modern technology, skilled management, strict quality control. Now Bangladesh Melamine exports its products in different countries across the world with a very competitive price.
The best-known melamine brand in the country, Bangladesh Melamine with its wonderful collections of selected designs and color gives the customers 'a rare freedom of choice' to suit and match their tastes and needs. Bangladesh Melamine – the only melamine house runs with time, always adds different designs from its own resource and this process made it unparalleled in melamine world.
| | |
| --- | --- |
| Address | : Borabo, Tarabo, Rupgonj, Narayangonj |
| Land Area | : 5 Bigha (165 decimal) |
| No. of Workers | : 1,500 Persons |
| Type of Business | : Melamine manufacturing company |
| Brand | : Bangladesh Melamine |
| Market Ranking: | : 02 (Two) |
| Commercial Operation | : 1985 |
| Products: | Oval dishes, Bowls, Plates, tumbles, soup bowls, Mugs, Tiffin carriers, Spoons (All types), Gift set etc. |
| Achieved capacity | 80% |
| Export | Inquiries are invited |