Nasir Printing & Packaging Industries Ltd. (NPPIL)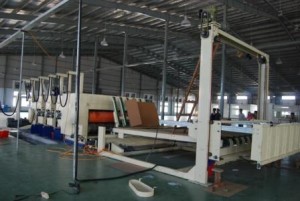 Type of busines: Corrugated paper board making, Multicolor printing and Carton making.
Products: Corrugated paper boards with and without prints.
Carton boxes for packaging of glassware, garments, tobacco, frozen shrimps, cosmetics, food materials,medicines, ceramics, lighting wares,etc.
Plant Capacity: about 30 million pcs of boxes / annum (assorted)
Major Forming m/cs: Corrugation m/cs , multicolor printer, die cutting & creasing m/cs, gluing & stitching m/cs, laminating m/cs etc.
Product sizes & types: Corrugated paper board (2 – ply, 3 – ply, 5 – ply, B & C flute) : up to 3 – color printing : Carton (any size including large size say C-48 tobacco carton etc.)
Quality / Standard: Export Quality (ideal for tobacco, garments, frozen shrims etc, exports)
Process: Fully automated production line with latest machinery & technology.
Raw Materials: High quality kraft & medium papers from Brazil, USA, Australia, Korea etc.
Price: Price on enquiry ; competitive ; attractive discount on large orders.
Address: Gorai, Mirzapur, Tangail.